You can find our shop near Walmart and Home Depot in Albany. Just turn down Timber St. and follow our signs to 1386 Timber St SE, Albany, OR 97322.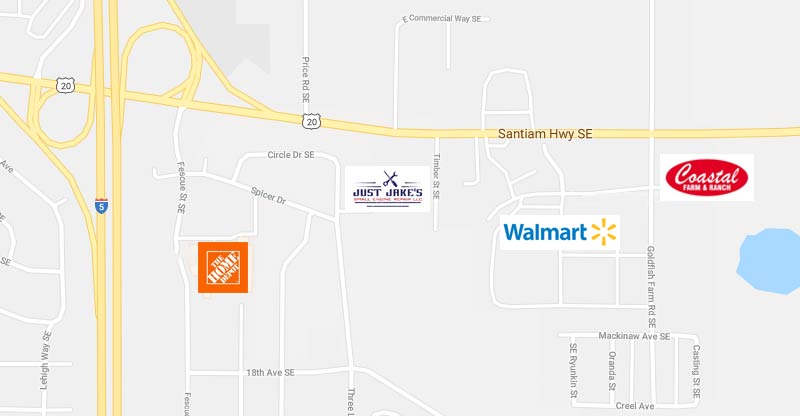 Pickup and Delivery Available
Can't bring your equipment to us? We can pick it up, fix it up, and bring it back to your home or business. $50 within 15 miles of our shop. Add $1 for each mile over 15.
RV and Boat Storage